Workshop Data Presentation for Scientists
Your results look awesome, this may be a breakthrough! This is going to be a publication, possibly multiple. But… is that graph legible? Does the result come across? 'Data Presentation for Scientists' answers all of those questions.
After this workshop, you'll know how to make a graph or figure loud and clear. You'll learn to pick the right graph types: not everything is fit for a scatter plot or bar graph! Choosing colours, using appropriate type, and creating a legible composition. You'll make your images look more professional.
Make your plots clear and accessible. Your results will shine for it.
Tailored for you
We will work on your images, and improve upon those during the workshop. Immediate results! You will also get tips on working with colour, typography and composition. We will not be focusing on any kind of software. All tips are fit to apply in the graph builder you are already working with.
This workshop focuses on you and your work in science. You'll be occupied for an hour and a half, maybe two, in a relaxed and informal setting. Choose between an online workshop, or one in real life.
All about Data Presentation for Scientists
for scientists, PhD students, or Master students
workshop lasts for 90 to 150 minutes
no prior knowledge needed
software-independent
choose for offline or online workshop
group sizes from one person all the way to 50 or more
you'll receive the presentation slides as a .pdf afterwards as a reference
no other materials needed
in English or Dutch
Plan your workshop right away!
Do you want to make better graphs and figures? Fill out this form straight away, and I'll get in touch with you. Feel free to ask any questions here as well.
All courses, workshops and talks I teach are subject to both course regulations and Terms and Conditions (both are in Dutch). For questions about a course, please get in touch.
For complaints, please refer to the complaint procedure (Dutch), or fill out the complaint form.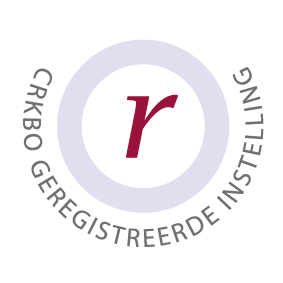 Certification
Bakabaka Design is certified by CRKBO, a registry that ensures the quality of my courses and workshops. This also means that your course fee is exempt from VAT.
Something else?
Is there another subject you want to learn about? Or do you want me to do a lecture or course about design? Can do! I'd love to chat about what I can offer you. Leave a message in the contact form, or get in touch in another way.
Header image by Jason Coudriet on Unsplash